Proving print's power in the digital age with a centuries old brand.
Client USPS is one of the country's oldest institutions, but in a world of digital options, mail is often overlooked as a marketing channel.

A sample book fit for presidential campaigns
Challenge
USPS political mail consultants needed a set of hardworking political mail samples to show to potential customers —and a way to package them as a set.

My role — art director, designer
Solution
An audit of the site's existing content was done to identify the core components that would get skinned or modified. New components were identified and created to add more consumer-centered design elements while trying to maximize flexibility of combinations for holding content of all different types.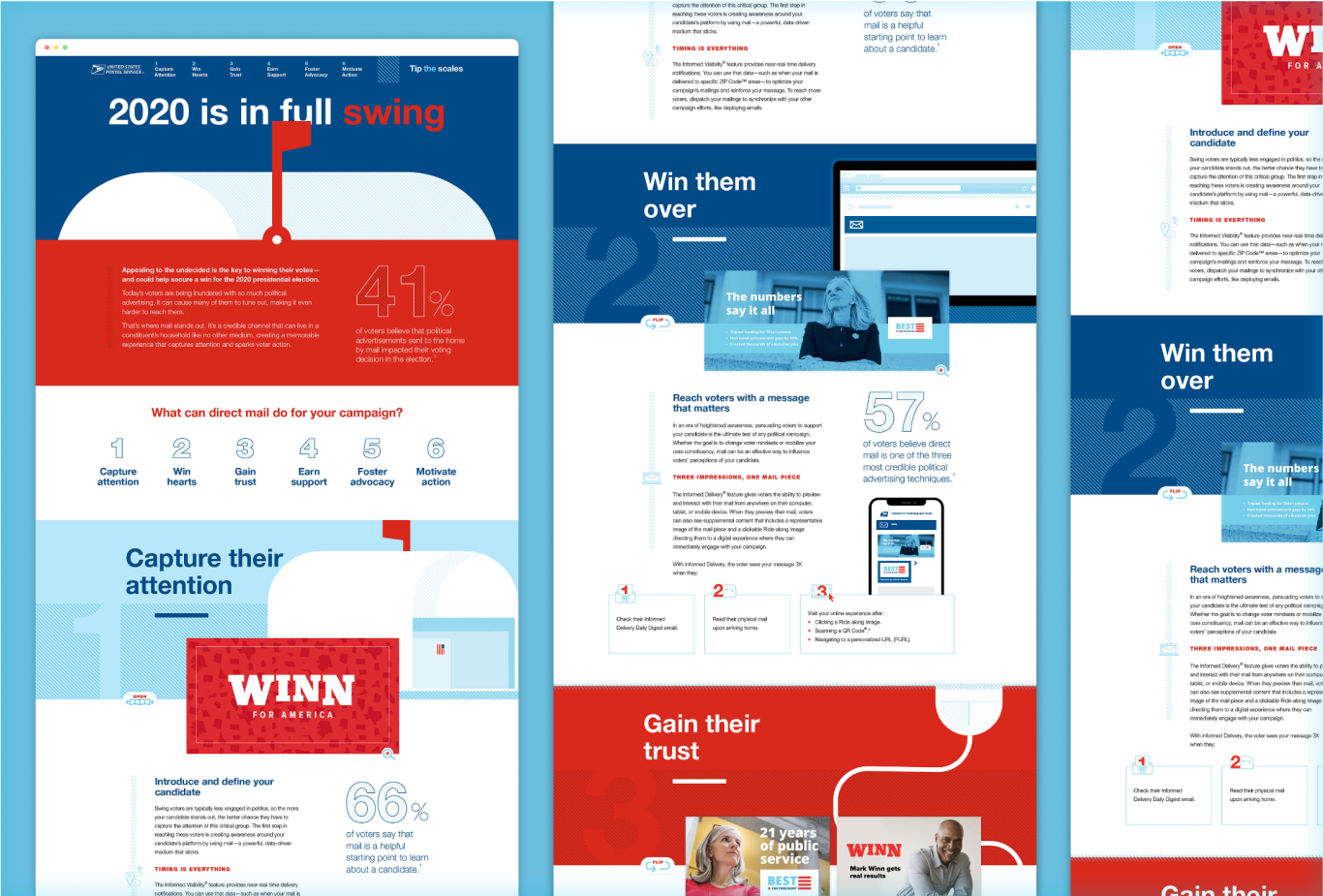 Companion web experience
The sales team needed a digital version of the kit that mimicked the original book so campaign teams wouldn't be limited to the one physical copy that was shared with them. The content was reinterpreted into an interactive ebook for easy sharing across campaign teams.

View the site: deliverthewin.com/content-library/presidential-kit

An award-winning campaign that proves how effectively an old medium reaches new voters
Challenge
The political landscape changes with each new generation of voters. Mail is a valuable channel that is rated as more trustworthy than other advertising mediums especially by younger audiences, but is often overlooked—especially by younger campaign strategists.

Role — art director, lead designer
Solution
Create a campaign to change the perception about mail's effectiveness by creating a suite of assets that showcase the paradigm shifts in voter demographics—and how mail is the way to reach new voters.
---
Campaign results
Despite a decreased budget and shorter in-market time, the it brought in 112% more revenue than previous years for a total of 4.7 billion pieces of political mail.
Best Brand Campaign
2020 Drum B2B Awards
Campaign of the Year
2021 Adweek
Performance Marketing Action Awards
Finalist
2021 Effie Awards for Government & Public Service and Current Events.
---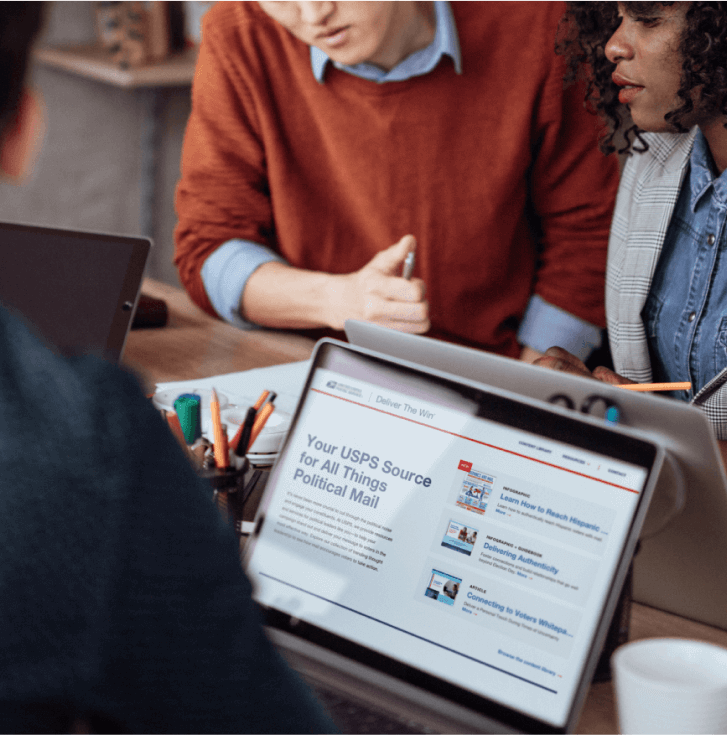 Deliver the Win Website redesign
Challenge The USPS political thought leadership hub had a high bounce rate. Research showed that participants were confused about the purpose of the site—and overwhelmed by the navigation, buttons, and icons.

Solution The revamped design clearly communicates the site's purpose and puts featured content front and center. Restructuring the navigation and content mapping created a more seamless user experience.

Role — Creative lead and Art director—worked with agency user research and testing director to make user-informed updates.