Creating for a cause close to home.
Client Planned Parenthood Association of Utah provides quality care for the beehive state. The brand is fun and snarky, but never lets that distract from what they do: care no matter what.
Bans off signage
Challenge Take established 'birds and the beehive' local action network branding and create a specific protest lockup for reproductive rights protests and events.

Solution The hexagon-shape ties into the the beehive state's namesake. The bold pink with reverse type references a stop sign. Put a group of them together? It shows the strength of a collective.

Role Designer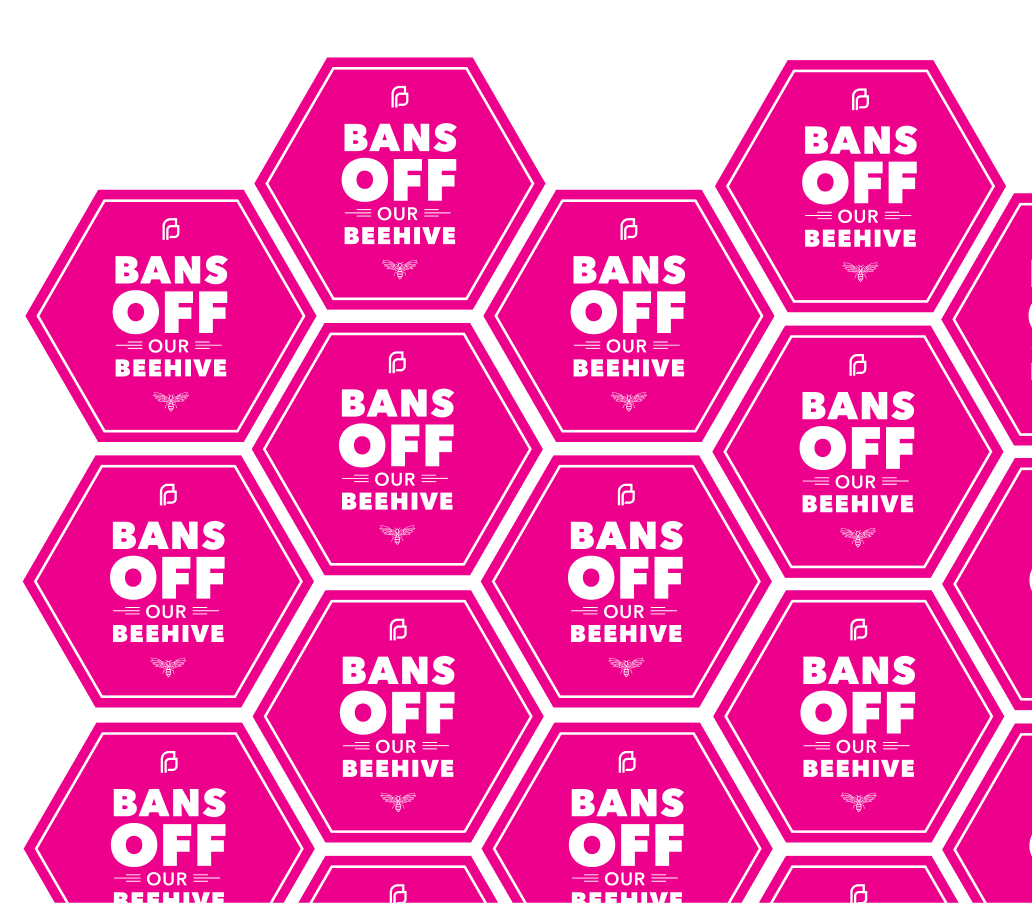 Merch and swag
Items to sell and give away to get people excited and involved: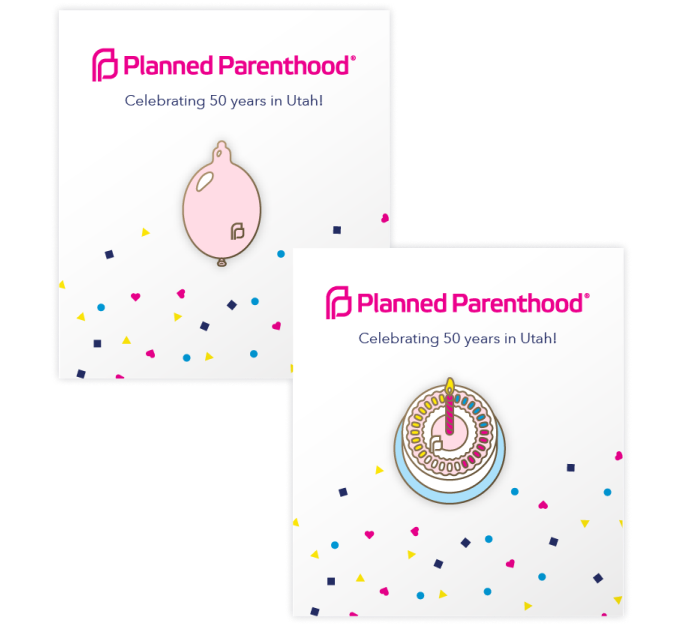 Birthday pins
These pins were conceptualized for PPAU's 50th anniversary in 2020. Who doesn't want a birth control cake and a condom balloon to celebrate? (proposed not made)
Bandana
What's more western than a bandanna? But make it pink. And full of birth control options. (proposed not made)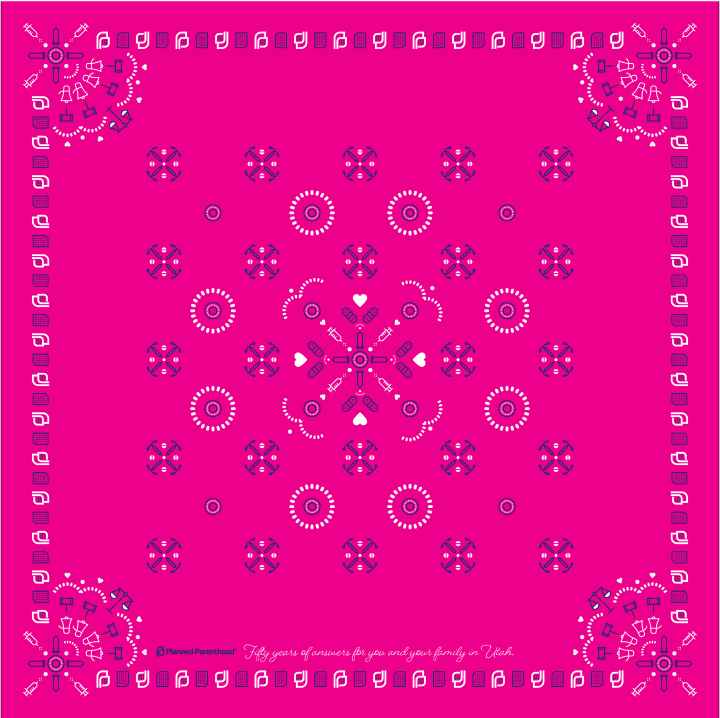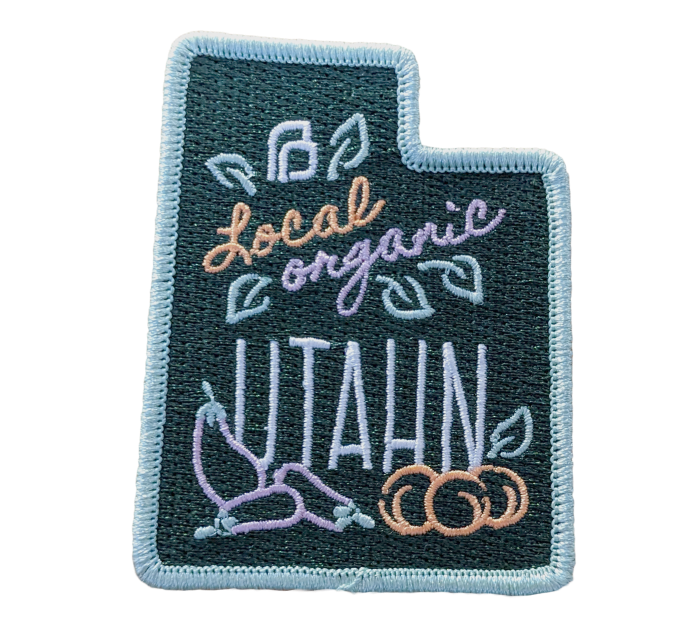 Farmer's market 'produce' ; ) patch
This patch was made to give out at a farmer's market booth to boost awareness in the community of their services.
---
Art of Safe Sex event materials
Challenge
An event that was part art show, part dinner, part fashion show, part fundraiser needed a festive look and feel to get participants in the mood.

Role — designer
Solution
Abstracted illustrations and plucky copy highlighted locally inspired satirical sex positions in a zine distributed at the event. Coasters featuring each position and a photobooth backdrop with matching props rounded out the event's identity.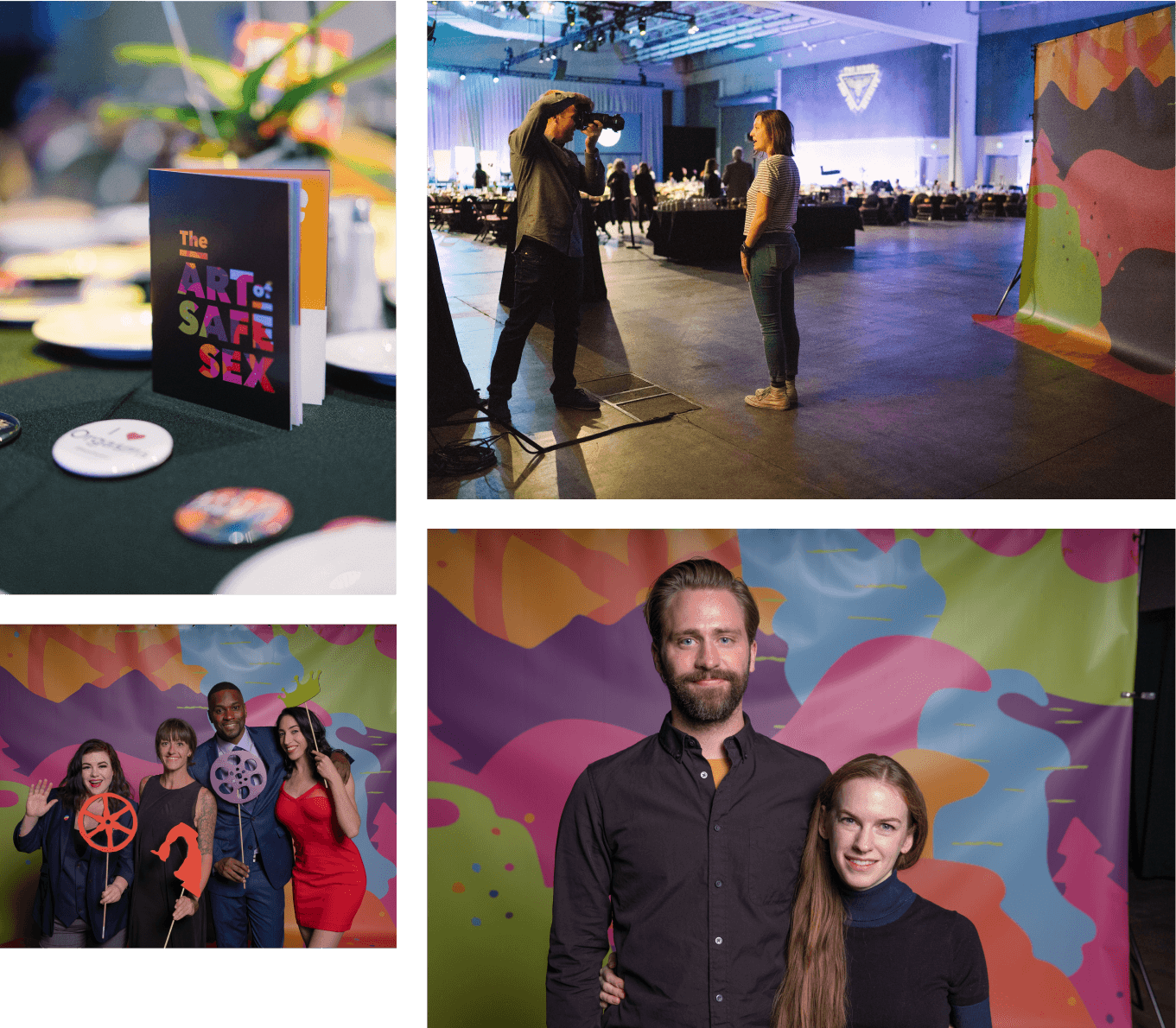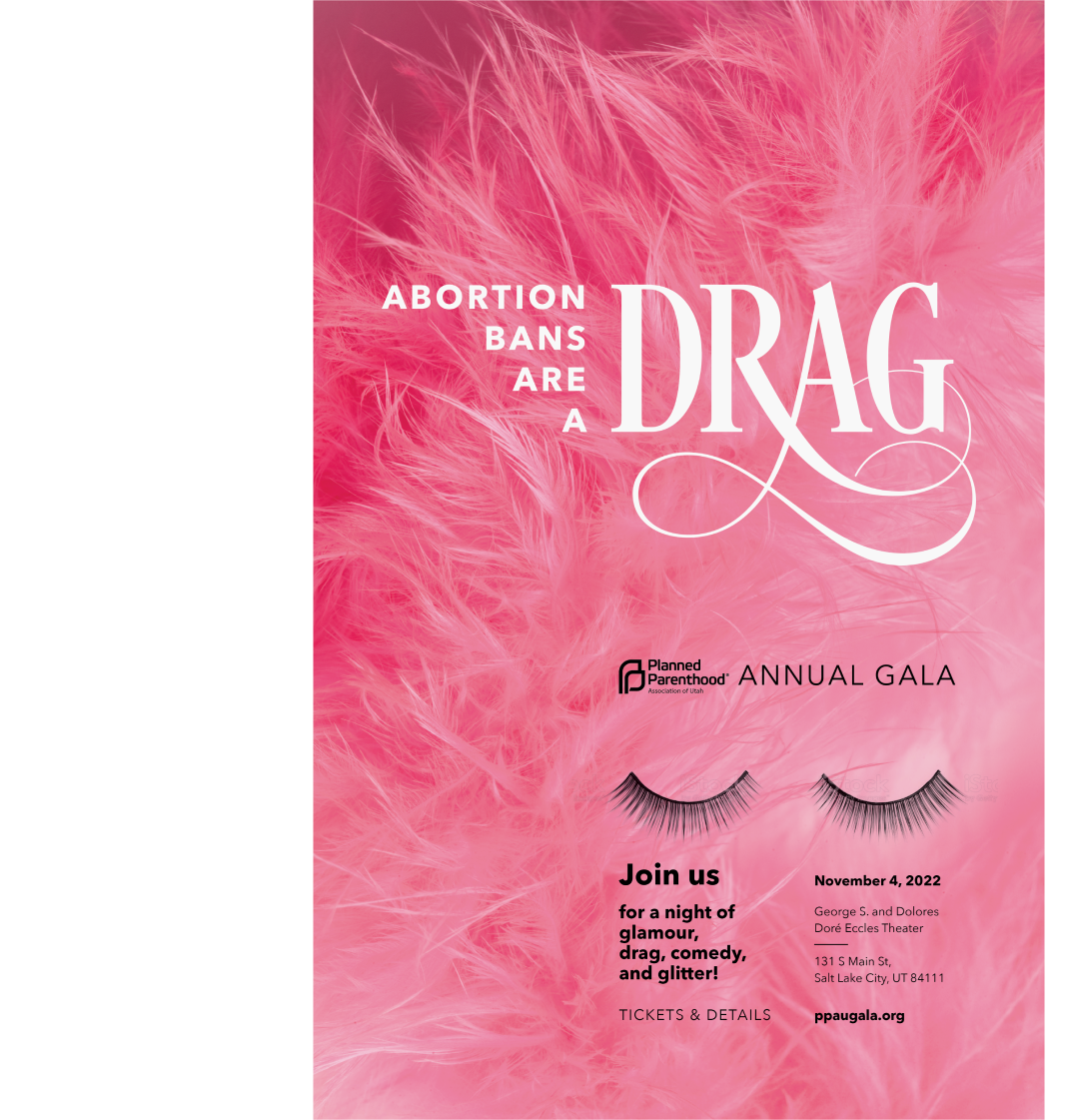 Annual Gala Identity
Challenge After challenging years for healthcare rights and cancelled events, Planned Parenthood wanted to host a party to celebrate their cause (and raise money for it!)

Solution A bright poster that shows the elegance of a high end fundraiser without losing the fun.

Role Designer