Making things cute.
Hugger Mugger
Illustrations for the yoga supply company's gallery line of yoga mats (I designed the labels and was a lead designer on the branding refresh too!)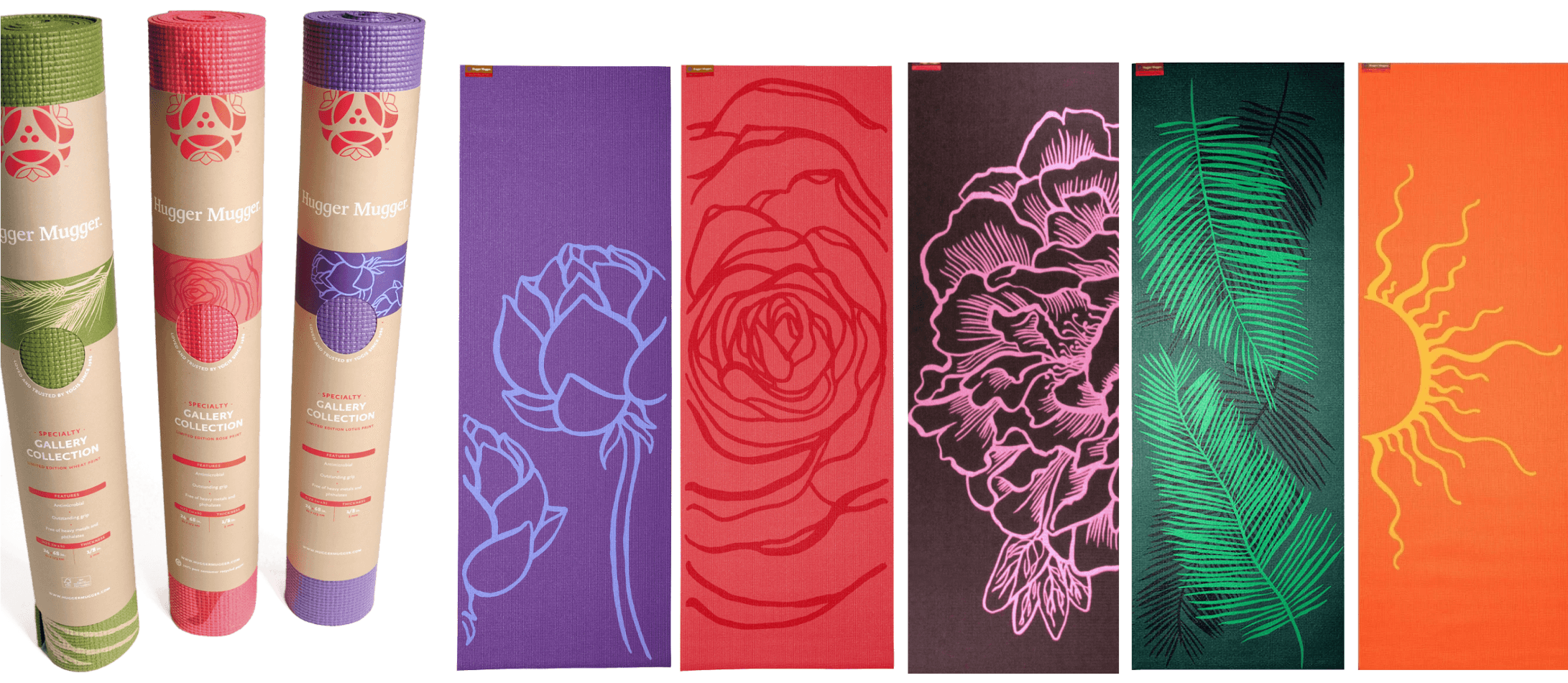 easy keeper press
Product design for various stationery gifts—cards, coasters, stickers, prints, and more. Ran a farmer's market booth for a summer to sell the wares printed on a Golding Pearl letterpress.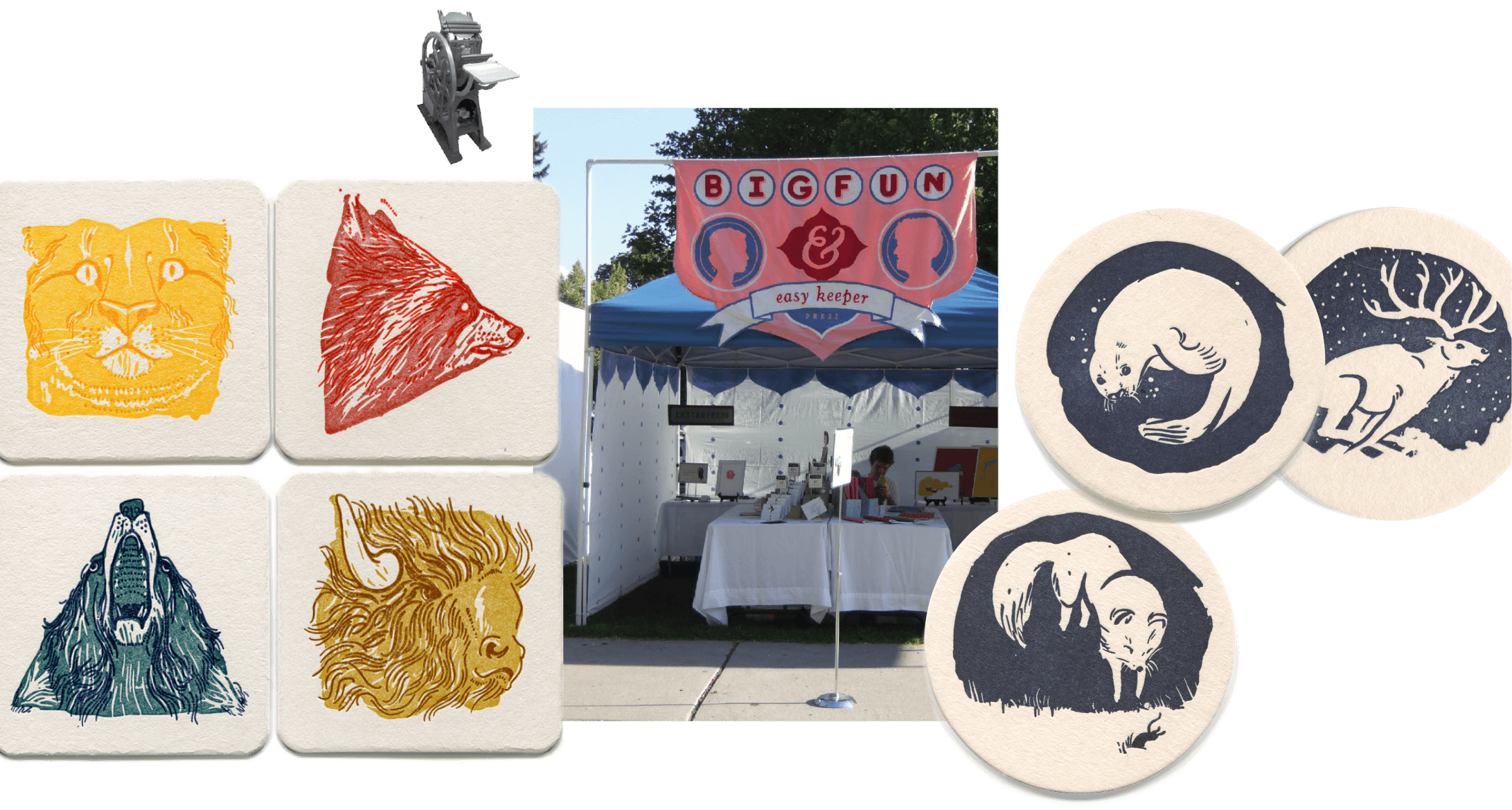 Mandate Press
Developed a variety of stationery lines for the letterpress company's retail brand including this 'naughty pet' holilday series.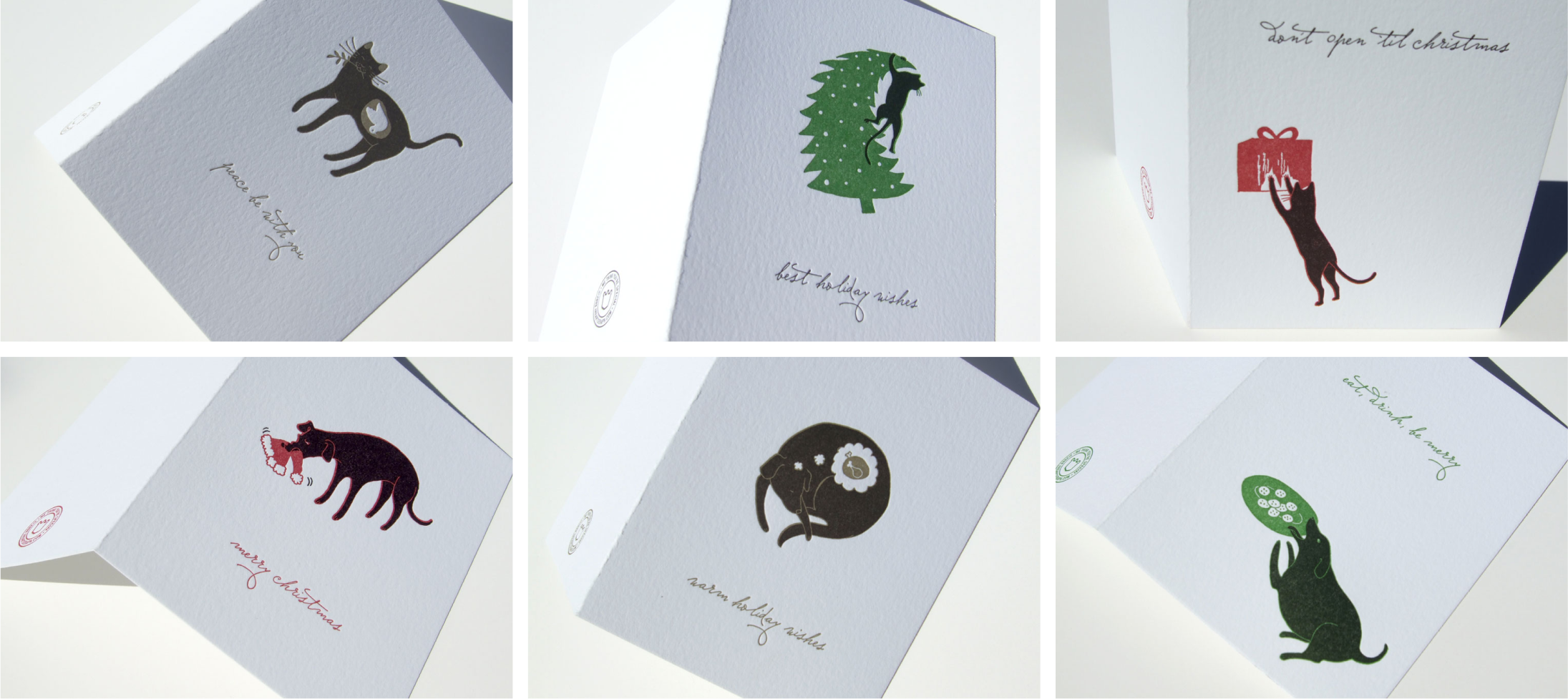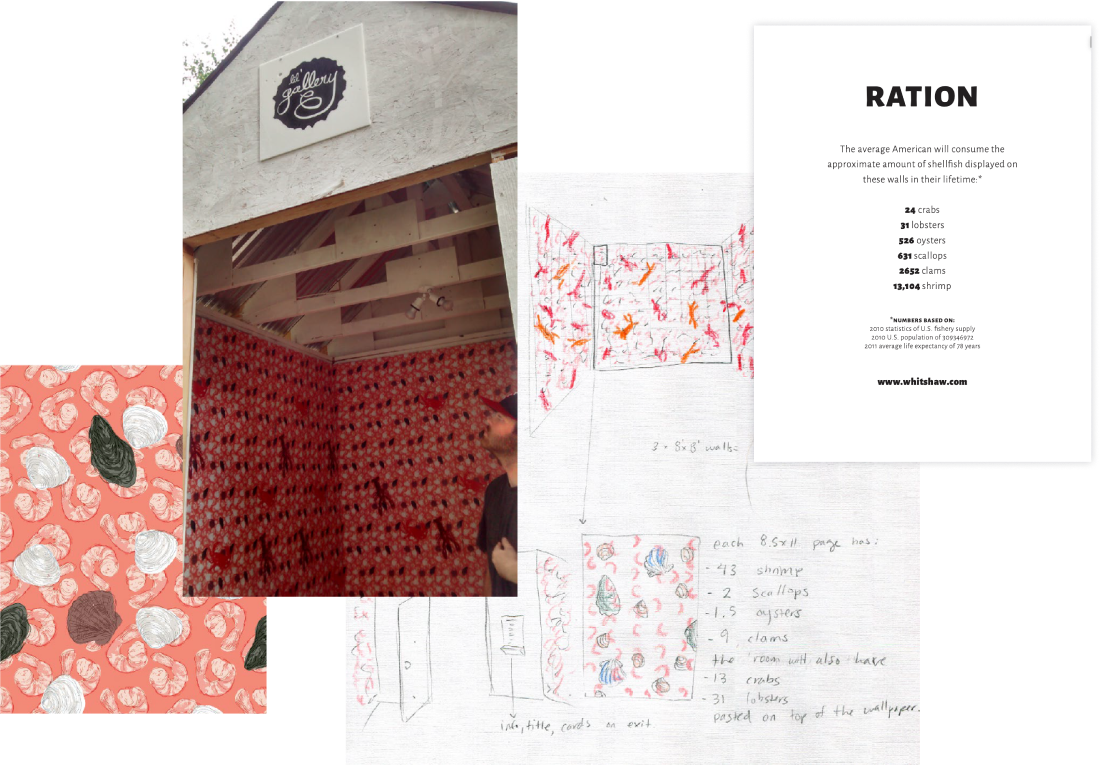 Ration: tiny gallery art installation
A community stand-alone tiny gallery art project. The installation used wallpaper as an infographic of the average amount of seafood an individual eats in a lifetime.
Howdy Stranger Zine
A tiny guidebook to my dogs mood and the correlating color of pink she has turned.